FEATURED ARTIST


Captain Black Big Band with Orrin Evans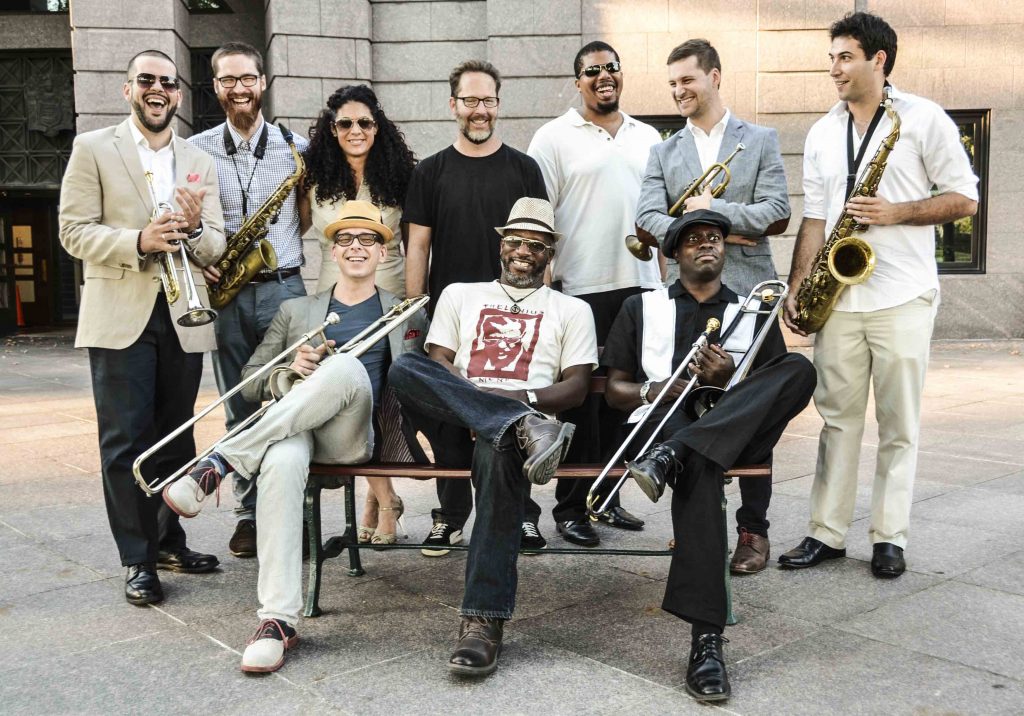 The 17 or 11 member Captain Black Big Band started in 2009 as another project that jazz pianist Orrin Evans dreamed up. Over the years, he has constantly thrown himself into new endeavors. This latest endeavor has been quite labor intensive. The Captain Black Big Band, (named after Orrin's late father, Donald T. Evans' favorite tobacco) consists of (4) trombonists (5) saxophonists (4) trumpeter, a bassist, a drummer and (2) pianists not including the leader, who will occasionally jump in and perform a song or two. One of the interesting things about this project is that he has enlisted Frank Lacy, Todd Bashore and Darryl Yokley to do arrangements of many of his compositions and also arrangements of standards. One of the other unique qualities about this band is that many of the band members hail from Philadelphia, New York and New Jersey. In this rather eclectic pairing of musicians, you will find, professors, students, touring artist and professional recording artist.
Orrin features Grammy nominated musicians on gigs to up the anti and continually raise the bar. The CBBB, as they are sometimes called, performed on a weekly basis for four months straight in Philadelphia, developing and honing their sound, and then recorded a live recording, which was released on the Posi-Tone record label January 2011. Their sophomore project will be released April 27th, 2014 (Donald T. Evans' birthday) also on Posi-tone Records.
Their latest release "Presence" was nominated for a 2019 Grammy Award
CBBB has a bi-weekly residency at Smoke Jazz & Supper Club in New York City.
"You've heard of the leadership crisis in America? Orrin Evans is not part of that problem. Running a jazz big band in 2010 involves skill in composing, arranging, conducting and scheduling; it also involves nerve, because a big band these days is naturally a kind of statement, a platform for adventuresome writing or maintaining a tradition. And it takes strength: musical and physical." — Ben Ratliff New York Times
Performing at:
June 22, 2019
5:45pm
Liberty Avenue Stage I
Band Members
Madison Rast- Bass
Thomas Marriott- Trumpet
Josh Lawrence – Trumpet
Caleb Wheeler Curtis- Alto Saxaphone
Stafford Hunter – Trombone
Jason Brown – Drums
Todd Bashore – Saxophone
David Gibson – Trombone
Joanna Pascale – Vocals
Orrin Evans – Piano
---