FEATURED ARTIST


"VIENTO Y TIEMPO" Gonzalo Rubalcaba & Aymée Nuviola Band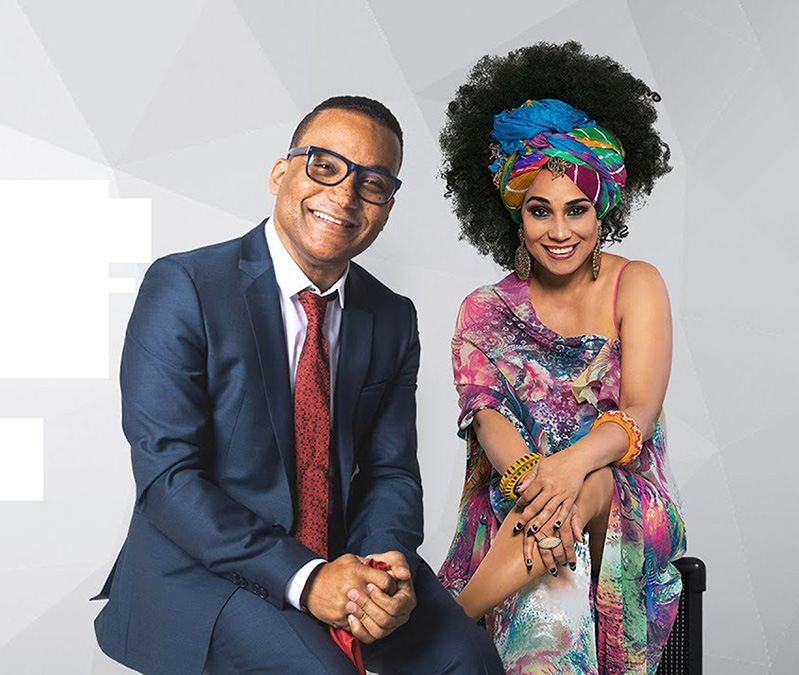 Aymée Nuviola is a Grammy® and Latin Grammy® winning singer, pianist, composer, and actress. As one of the finest timba artists — a furious brand of Afro-Cuban dance music — Nuviola is regarded globally for her cross-genre diversity and her powerful singing voice. While her tunes are rooted in Latin jazz, timba, son, guaguancó, guaracha, and charanga — all decorated with urban electronic sounds — she delivers these styles in unique juxtapositions as steamy boleros, tangos, rhumbas, bossa nova, and occasionally rock and even classical music.
The multi-Grammy® winner, pianist and composer Gonzalo Rubalcaba was already a young phenom with a budding career in his native Cuba when he was discovered by Dizzy Gillespie in 1985. Since Piano & Keyboard Magazine selected him in 1999 as one of the great pianists of the 20th century, alongside figures such as Glenn Gould, Martha Argerich and Bill Evans, Rubacala has won three Grammys® and two Latin Grammys®, and has established himself as a creative force in the jazz world. His latest Grammy® came this year for "Skyline," along with Ron Carter and Jack DeJohnette for the Best Jazz Instrumental Album.
Saturday, Sept 17, 2022
3:30pm
Highmark Stadium