FEATURED ARTIST


Charlie Hunter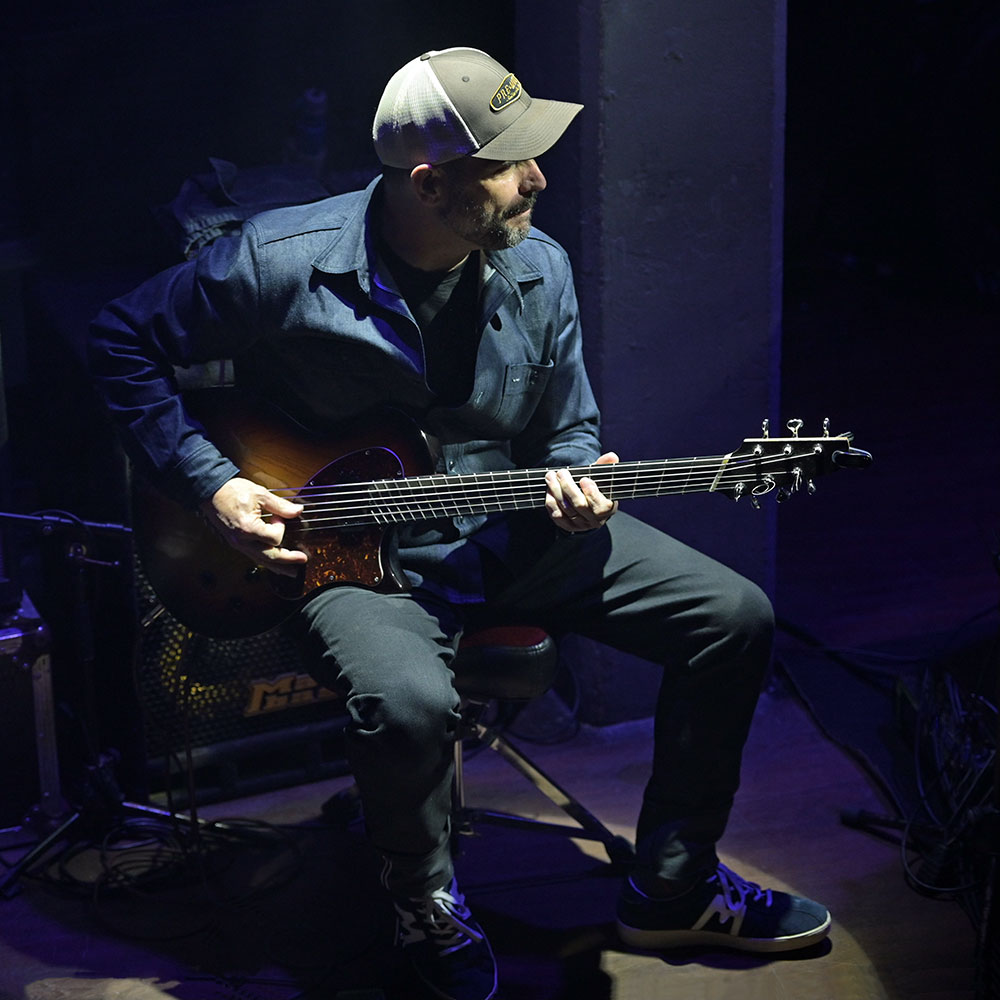 A native of Rhode Island, Charlie Hunter was around guitars at an early age because his mother repaired them for a living. He and his mother and sister lived for several years on a commune in Mendocino County, California, then settled in Berkeley. Hunter attended Berkeley High School and took lessons from rock guitarist Joe Satriani. At eighteen he moved to Paris. He has stated that busking in Paris gave him on the job training. Returning to San Francisco, he played seven-string guitar and organ in Michael Franti's political rap group, The Disposable Heroes of Hiphoprisy. In 1992, they were one of the opening acts for U2's Zoo TV Tour.
On his debut album, Charlie Hunter Trio (1993), he played seven-string guitar with Dave Ellis on saxophone and Jay Lane on drums. On the next album, Bing, Bing, Bing! (Blue Note, 1995), he played an eight-string guitar custom built by Ralph Novak. In the 1990s, Hunter played in the band T. J. Kirk, which got its name from three musicians whose music it covered: Thelonious Monk, James Brown, and Rahsaan Roland Kirk. The band released two albums before breaking up.
Hunter co-founded Garage a Trois, a jazz fusion band with Stanton Moore and Skerik, and Groundtruther with Bobby Previte. In the summer of 2007, he toured in a trio with keyboardist Erik Deutsch and drummer Simon Lott and recorded the album Mistico (Fantasy, 2007).
He performed on three songs on D'Angelo's album Voodoo (2000), including "The Root". He has stated that the session for the song was the most challenging session he has worked on.
He was an inaugural member of the Independent Music Awards' judging panel to support independent artists.
Sunday, Sept 17, 2023
Kurt Elling's Super Blue w/ Charlie Hunter
6:00pm
Highmark Stadium