FEATURED ARTIST


Jimmy Jam & Terry Lewis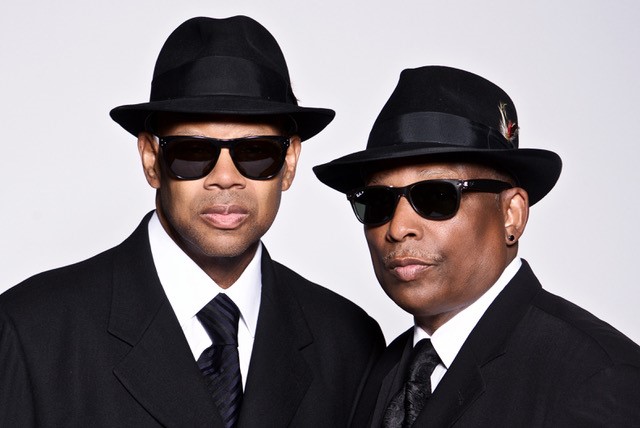 Five-time Grammy Award winners Jimmy Jam & Terry Lewis are World renowned songwriter, record producer, musician, entrepreneur, and the most influential and successful songwriting & production duo in modern music history. For over 40 years Jam & Lewis' accomplishments have elevated them to iconic status within the music industry.
Jam & Lewis have collaborated on over 100 Gold, Platinum and/or Diamond certified recordings for a diverse array of artists across all musical genres including Prince, Michael Jackson, Boyz II Men, Sting, Elton John, Mary J Blige, Usher, Beyonce, Luther Vandross, Rihanna, Rod Stewart, Earth, Wind & Fire, Mariah Carey, Gwen Stefani, Willie Nelson, New Edition, Sounds of Blackness, Morris Day, The Time, and Janet Jackson to name a few.
They have written and/or produced over 100 albums and singles that have reached Gold, Platinum or Diamond status with total worldwide sales in excess of 100 million records. Jam & Lewis have amassed 26 #1 R&B singles and 16 #1 Hot 100 hits giving the duo more Billboard #1's than any other songwriting/ production team in chart history.
Jam & Lewis won their first Grammy Award for Producer-of-the- Year in 1986 and have received ten more Producer-of-the-Year nominations since, giving them the most Producer-of-the-Year noms in Grammy history.
As songwriters, Jam & Lewis have garnered over 100 ASCAP Awards, and have won ASCAP Writers-of-the-Year award a record breaking 9 times.
The duo have also been honored with Oscar and Golden Globe nominations, have been immortalized with a Star on the Hollywood Walk of Fame, Inducted into the 2017 class of the Songwriters Hall of Fame and 2023 Rock & Roll Hall Of Fame.
Clarence Avant credited as the man who discovered Jam & Lewis, (known as the Black Godfather) famously says, "The World Has Music For Those Who Listen".
To those words Jam & Lewis add "Just Listen" as they continue to rewrite modern music history as the #1 songwriting/production team of all time.
Saturday, Sept 16, 2023
8:45pm
Highmark Stadium