FEATURED ARTIST


Jonathan Barber & Vision Ahead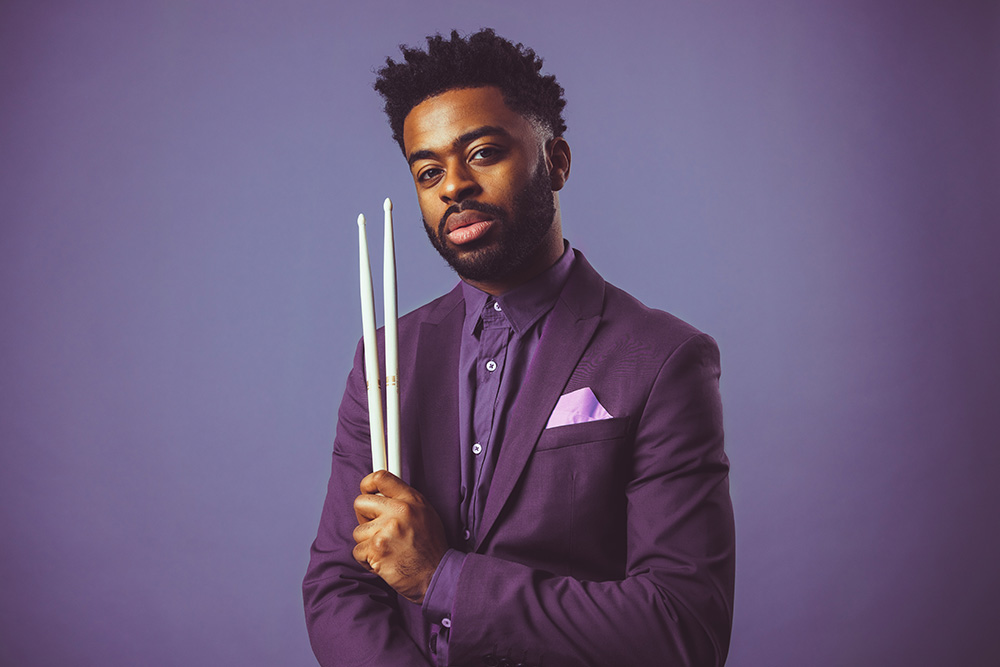 International Recorded artist, composer, educator and bandleader Jonathan Barber was voted the #1 Up-and-Coming Drummer of 2018 in Modern Drummer. Barber has already recorded and toured worldwide with such artists as Pat Metheny, Terence Blanchard, Erykah Badu, Nicholas Payton, Buster Williams, Jimmy Greene, Jeremy Pelt, Wallace Roney, Gretchen Parlato, Jennifer Holiday, Harold Mabern, Steve Davis, The Brooklyn Philharmonic and many more.
In addition to his first-call status as a sideman, Barber has recently stepped forth as a composer and leader with his Vision Ahead band. Even with Barber's history of high-profile gigs and recordings taken into consideration, DownBeat magazine gave his latest album "Legacy Holder" 4.5 stars. Jonathan Barber & Vision Ahead is a powerful declaration of intent for a band that's been making waves on the modern jazz scene. The group's blend of classic, swinging jazz with elements of gospel, rock, soul, and fusion is a compelling showcase of Barber's broad stylistic range as a composer and performer. Jonathan Barber & Vision Ahead was featured and headlined the Rainy Days Jazz Festival held in St. Petersburg and Moscow, Russia, Hartford Jazz Festival, Clifford Brown Jazz Festival and has completed three National Music Tours. Being an independent artist Jonathan Barber just released his third album with Vision Ahead entitled "Live at Jazz Standard " which is exclusively on Bandcamp. Newly appointed Jazz Drum Instructor at University of Connecticut, Barber expands his artistry as an educator. Also stepping into the role as a Drum Clinician, Barber toured as a solo clinician in Latin America and China and has been featured at PASIC (2022). Barber endorses Ludwig Drums, Istanbul Agop Cymbals, Evans Drumheads, Promark Drumsticks and Sensory Percussion. Just releasing Jonathan Barber& Vision Ahead's newest album "Poetic" Barber hopes to present his music to as many as possible.
"I recognize my God given gift. Maximizing this gift to its full potential is the best thing you can do for yourself. Operating in this gift is how you give back to the world."
Friday, Sept 15, 2023
9:00pm – Midnight
Taste of Jazz Party