FEATURED ARTIST


PJ Morton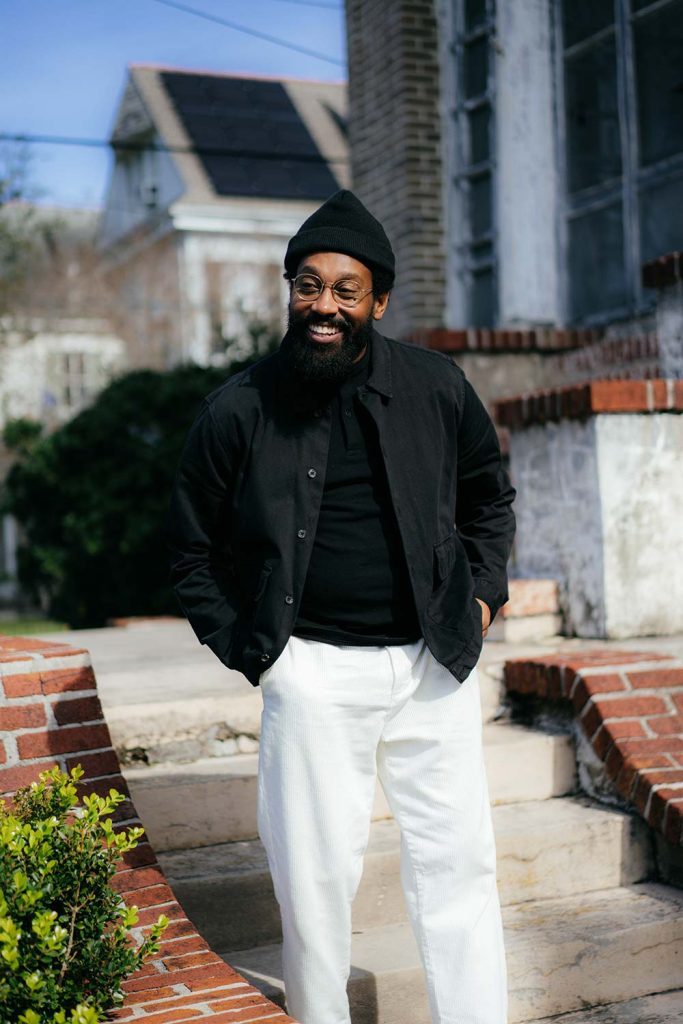 "I'm being more honest, more authentic, more open than I've been in the past," says PJ Morton. "Sometimes even some discomfort. As much as people know about me, I'm pretty private about specifics, but these were some real things going on in my life. So it manifested with lyrics that pushed myself—not just going with the first thing or the thing that felt good, but making sure that I challenged myself to go deeper."
With his new album, Watch The Sun, the singer/songwriter/producer continues a spectacular run of genre-blurring releases, and extends his considerable ambitions even further. In addition to earning four consecutive years of Grammy wins—Best Traditional R&B Performance in 2019, Best R&B Song in 2020, Best Gospel Album in 2021 and Album Of The Year in 2022 (for his contributions to Jon Batiste's We Are) —Morton has topped charts and received nods for numerous BET, Soul Train, and NAACP Image Awards honoring the six albums he has put out since his breakthrough, Gumbo, in 2017. And all of this comes in addition to touring with Maroon 5 and running his own label.
Watch The Sun was preceded by Morton's hit collaboration with JoJo, "My Peace (featuring Mr. Talkbox)," a follow-up to the duo's Grammy-winning 2019 duet "Say So," and one of many songs on the album featuring such notable guests as Stevie Wonder, Nas, and El DeBarge. Morton expresses special pride in the song, which was described as "a match made in musical heaven" by VIBE. "'My Peace' is a duet, but it isn't a love song," he says. "And as a songwriter, those are the hardest ones to write—songs that try to say something, give a message, without being preachy and still jamming."
Morton was working at his usual non-stop pace when the pandemic hit in March 2020. "I was in Argentina with Maroon 5 and we were immediately shut down and had to get back to the States," he says. "Then when it started to become real, my body was in shock—like 'Oh, you are super tired! In case you didn't know, you been running on fumes.' I didn't want to do anything related to music. I was totally overwhelmed and put that energy into my family—I got to teach my kids to ride bikes and do stuff I couldn't do being on the road."
Eventually he started to feel the urge to create again, but as soon as he started to get some momentum, his laptop crashed. "I took that as a sign to just sit down and stop," Morton says. He hosted a trivia show called The Culture, just letting himself have fun, until he felt the pull of a different sort of project.
"As a preacher's kid, people asked me to do a gospel album my whole life," he says, "but I was never inspired to do so until that moment. I was going to push it until we got out of the pandemic, but I started to feel that music of inspiration was needed more than ever." The resulting album, Gospel According to PJ, went on to win a Grammy and, he says, "got me back in the groove, back to myself."
He had no vision for his next solo album, but knew he needed to find a new approach. "I usually write the music and the lyrics pretty close together," he says, "but this time I really wanted to capture feelings musically before I said anything. I didn't know exactly what I wanted to talk about, but I wanted to make sure that I was really intentional. I think right now there's less tolerance for emptiness."
Morton wanted to work in a setting that would allow him to focus fully on the music, and he discovered Bogalusa, Louisiana's secluded and storied Studio In The Country—where Stevie Wonder worked on 1979's Journey Through the Secret Life of Plants, and artists like Allen Toussaint, Betty Davis, and Frankie Beverly all recorded. "This guy built a million-dollar studio in the middle of nowhere," he says. "It looks like it was frozen at a moment in time. It spoke to me in a major way—the feeling and the magic was almost immediate. That studio was like another member of the band because it played such a big part."
Morton and his band lived on the grounds, with 24-hour access to the studio. "I'd go in first and work on stuff, and then call the band up and start to work on ideas that I was writing," he says. "It was really organic and effortless, and that's when things started to lock in."
"Please Don't Walk Away" was the first song that emerged. "I knew what it felt like to be in that place, and I was able to really just write from personal experience," Morton says. "And that kind of kicked off the vulnerability of it all."
Then came the process of casting and recording the numerous additional artists featured on Watch The Sun. "One of my main rules is to not think of guests while I'm creating," says Morton. "When you think of the guest first, it becomes about what would fit for them instead of just making the best song I can make. Every guest is there in a super-intentional way—not because of who they are, but because they fit on these songs."
For "Be Like Water," the results were contributions from two truly legendary musicians on the same track. "I only heard Nas for the rap on 'Be Like Water,' " Morton says. "Then I saw someone ask Nas who he hadn't collaborated with and he said Stevie, so it was kind of a perfect storm. To have Stevie and Nas is historic to me. It's a message song that feels good musically, and I just love being in that space."
Collaborating with the figures who inspired him offered lessons to Morton, but also raised his own confidence. "It shows me that I belong there," he says. "Which is crazy—I never dreamed bigger than working with Stevie Wonder. But nobody tells you that you belong there, one day you just look around and see, 'Oh, I'm with the people that made me want to do this.' "
With Watch The Sun, PJ Morton takes the next step in a remarkable career that bridges styles, traditions, and generations. He points to such peers and collaborators as Jon Batiste and Robert Glasper, musicians who also recognize the connections between history and innovation. "I love what we represent as far as being true to the music," he says, "still sitting at an instrument and playing.
"I think 2022 is the start of a musical renaissance," he continues. "I think it's going to be a big year creatively, and when we look back on this in 20, 30 years, we'll look at it as a special time, and I'll be in good company."
Saturday, Sept 16, 2023
7:15pm
Highmark Stadium