The health and wellbeing of our artists, staff, and audience members is of utmost importance to AWAACC. To ensure that we are able to move forward with the festival in the safest way possible, we are now requiring all participants – artists, musicians, stage crew, festival staff, and attendees age 12 and older – to be fully vaccinated against COVID-19. Those under the age of 12 who would like to attend will be required to wear a mask at all times, and we are strongly encouraging everyone to wear a mask regardless of vaccination status.  For indoor events, masks will be mandatory for all attendees. We will continue to closely monitor recommendations from the CDC leading up the festival and share additional updates with you as needed, and we thank you for your continued support to make this festival safe for all.
"The health and wellbeing of our audience members, artists, and staff is of the utmost importance to AWAACC, and we are committed to moving forward with the Pittsburgh International Jazz Festival in the safest way possible," said Janis Burley Wilson, AWAACC President & CEO. "As we continue to address the evolving challenges that are happening globally, these updated protocols allow us to safeguard our community and everyone involved with PIJF, which is a hallmark of our city and a beacon for some of the world's greatest musicians. We will continue to closely monitor all federal, state, and local guidelines as PIJF approaches, and I'm deeply grateful to all of the Festival sponsors, artists, and staff who are working with us to create an enjoyable and healthy experience for all."
HEALTH PASS PROTOCOL FOR ALL ATTENDEES
As an attendee, you and your family and friends will be required to provide proof of your vaccination record.
Proof of your vaccination record, demonstrating you were fully vaccinated at least two weeks in advance of attending the event.
All festival participants are being asked to upload their documentation to CrowdPass – a software platform specifically designed for large events so we can pre-screen and expedite your entrance into our event.
OR
Upon arrival, show vaccination card with government issued ID.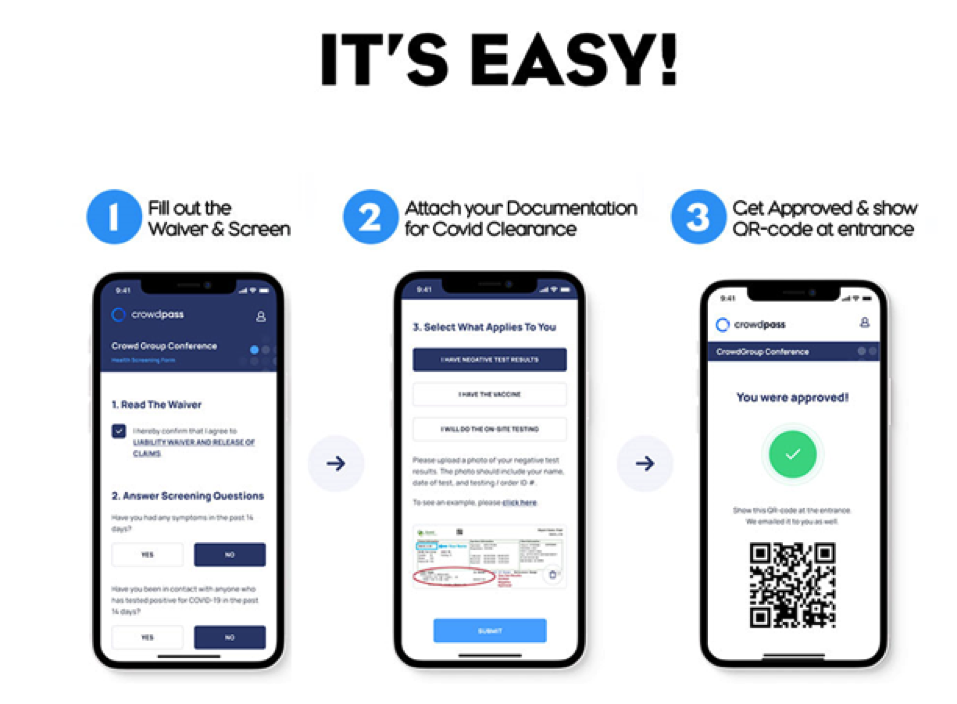 Once approved, you will receive an email with your QR code. We recommend that you screen shot your QR code and have this ready upon entering the festival. Additionally, you can access your email to show the QR code upon arrival.
CrowdPass system only supports one email address per account per health form submission. For example, you cannot use your email address to register yourself and your partner or friend. You would need a separate email address for each festival attendee. For instructions and more information.
IT'S SAFE!
CrowdPass safely hosts attendee's health screening date for a contact-tracing period of 28 days and then disposes of all data after that. CrowdPass is HIPAA-compliant and used the latest best practices for encryption, certificate and key management, backups, monitoring and logging. If you still do not feel comfortable uploading your vaccination card, bring a vaccination card onside with government issued id.
If you have any questions, email info@aacc-awc.org or 412-515-8894. If you are experiencing technical issues with CrowdPass, please contact: support@crowdpass.co